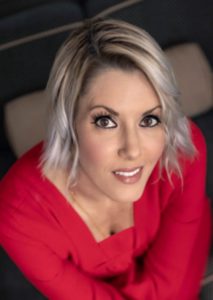 Antonia Hock is the global head of The Ritz-Carlton Leadership Center where she leads a dynamic advisory business focused on innovating the customer experience for clients worldwide.
The Ritz-Carlton Leadership Center delivers award-winning services that have allowed thousands of clients to improve customer and employee engagement, transform their culture, drive brand loyalty and create an extraordinary customer experience. Under her leadership, The Leadership Center has created incredible competitive advantages for some of the biggest brands in the world. Antonia is a sought after thought leader and has authored many articles on innovation in the customer experience arena. She was also awarded as one of the Top 25 Women to Watch in Luxury 2019.
Prior to The Ritz-Carlton, Hock has led business units across many industries to drive award-winning innovation, double-digit sustainable growth and exceptional customer experience. Antonia is a graduate of Dartmouth College, where she majored both in Asian Studies and Government and competed nationally on the Equestrian team. Raised abroad, she now resides in Chevy Chase, Maryland and is passionate about horology, exotic adventure travel and martial arts.